Running up against a deadline, so I had to work today despite still suffering from this rotten virus. It's interesting how it affected my design skills - after five hours of tracking a simple PCB I wound up with the following mess, thank god it's just a first generation prototype. Urgh :(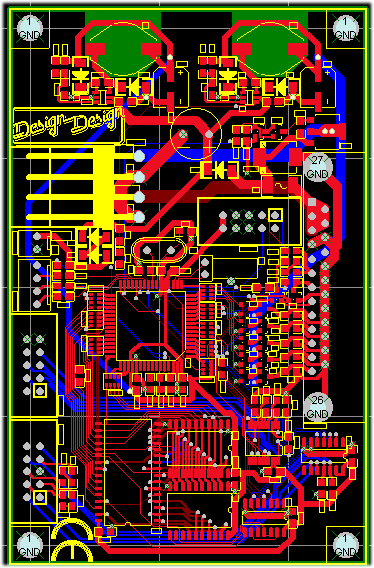 Which is the ugliest PCB layout I've produced for a long time, though it may not look it to a casual glance. Components with mixed orientations, connectors in silly positions, non-optimal tracking, non-optimal layout especially from an EMI POV, no room for idents, no test points, no pads for possible mods, general overall ugliness and WHAT is going on round those PSU's?, urgh.
I thought having to pull over and throw up on the way home was the lurgy at work, but maybe not... Still, bound to be changes required. No prototype ever survives contact with the customer...